The proposal of CREW, Italferr and Italferr IES d.o.o won the international competition for its original solutions to modernize the existing stadium Red Star and develop the surrounding urban area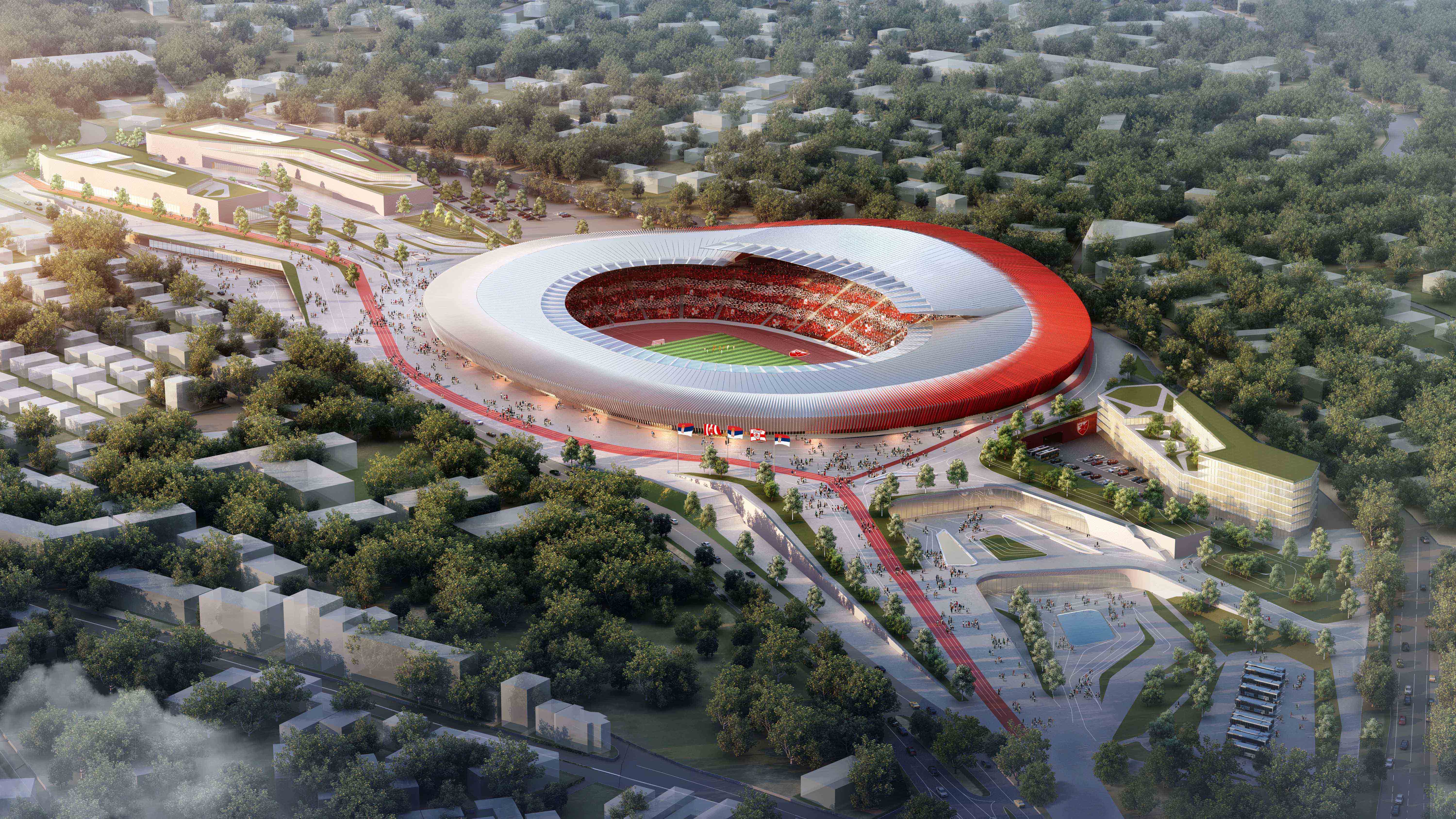 The proposal of CREW, Italferr and Italferr IES d.o.o won the international competition for its original solutions to modernize the existing stadium Red Star and develop the surrounding urban area
The Commission, appointed by the Belgrade Red Star Football Club for the international competition to find original solutions to modernize the existing stadium and for the urban development of the surrounding area, issued the verdict.
The Commission decided to award as winner in the renovation category the project of the teams CREW – Italferr - Italferr IES d.o.o.
The project involves the modernization of the existing stadium with 50,000 seats and the masterplan of the surrounding area for about 170,000sqm.
The proposed solution does not simply represent a construction project linked to sporting activity, but identifies a series of functional innovations that allow the activation of the stadium 365 days a year, thus tracing a sustainable strategy of financial development both for the football club of the Red Star as much as for the city of Belgrade.
The project fully embodies the concept of modern stadium as a multipurpose container that generates profit and consequently increases the blazon of the team that owns it; at the same time the project proposes an image as strongly recognizable as measured to the urban context in which it is inserted.