CREW confirms again its presence in the top 50 of Italian Architecture Companies by turnover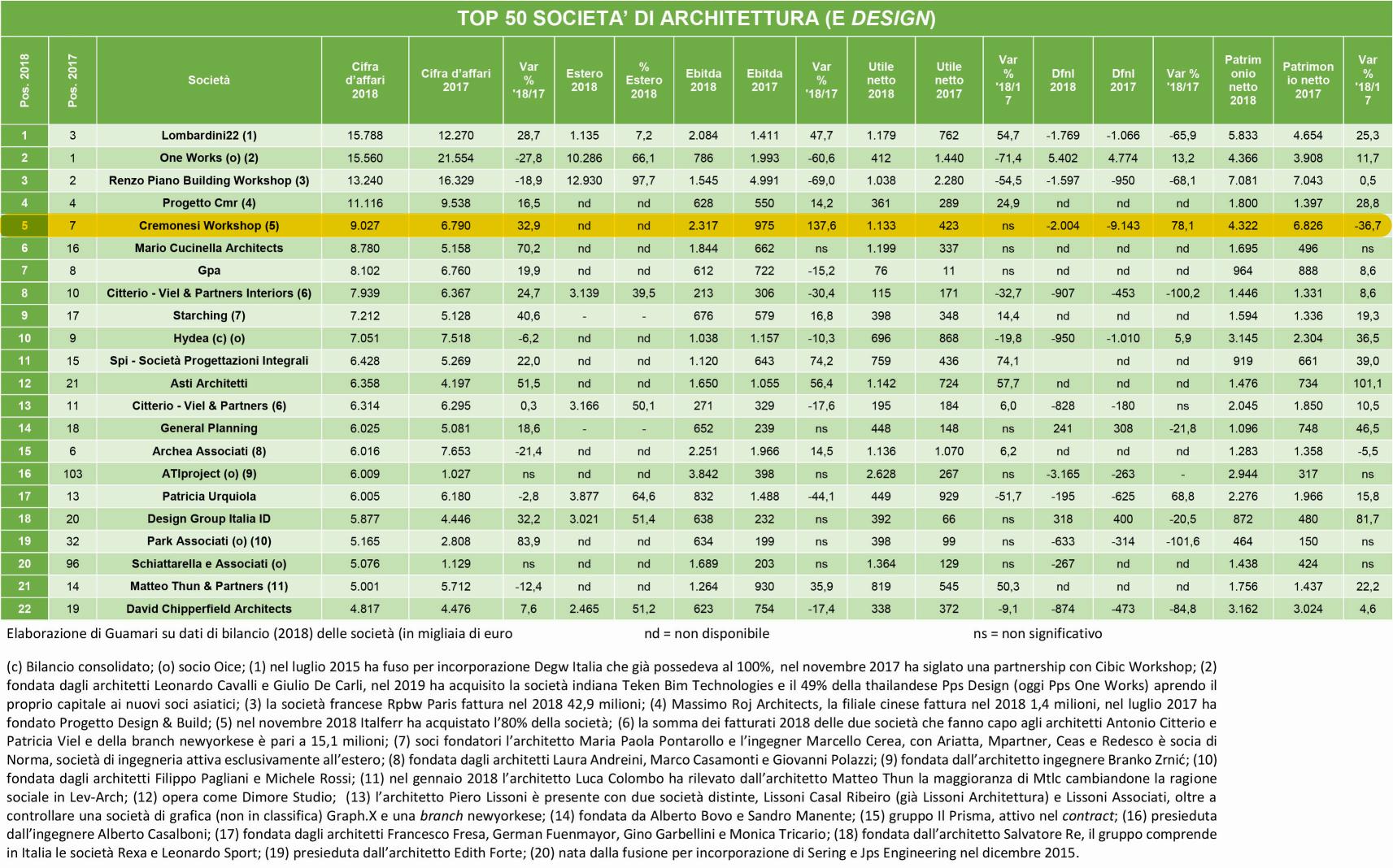 CREW confirms again its presence in the top 50 of Italian Architecture Companies by turnover
CREW is ranked, for the fifth consecutive year, among the top 10 Italian architectural firms by turnover according to the ranking published by "Il Sole 24 Ore", in fifth place with a turnover of € 9.027.000.
ITALFERR, the majority shareholder of CREW since December 2018, confirms itself as the leader of the Italian engineering companies by turnover, winning first place in the standings for the fourth consecutive year with a turnover of € 199.309.000.
The two companies aim to share the know-how in the engineering and architecture sectors by integrating reciprocal skills and specializations in the design of architectural and engineering models for public and private clients throughout the world, making use of the expertise of a group of engineers and architects for a multidisciplinary and integrated approach to projects, to export abroad the acquired technical experience in terms of sustainability and innovation and to maintain the primacy of excellence in the Italian rankings.